AN EXPERIENCED
TRIAL SEAMIST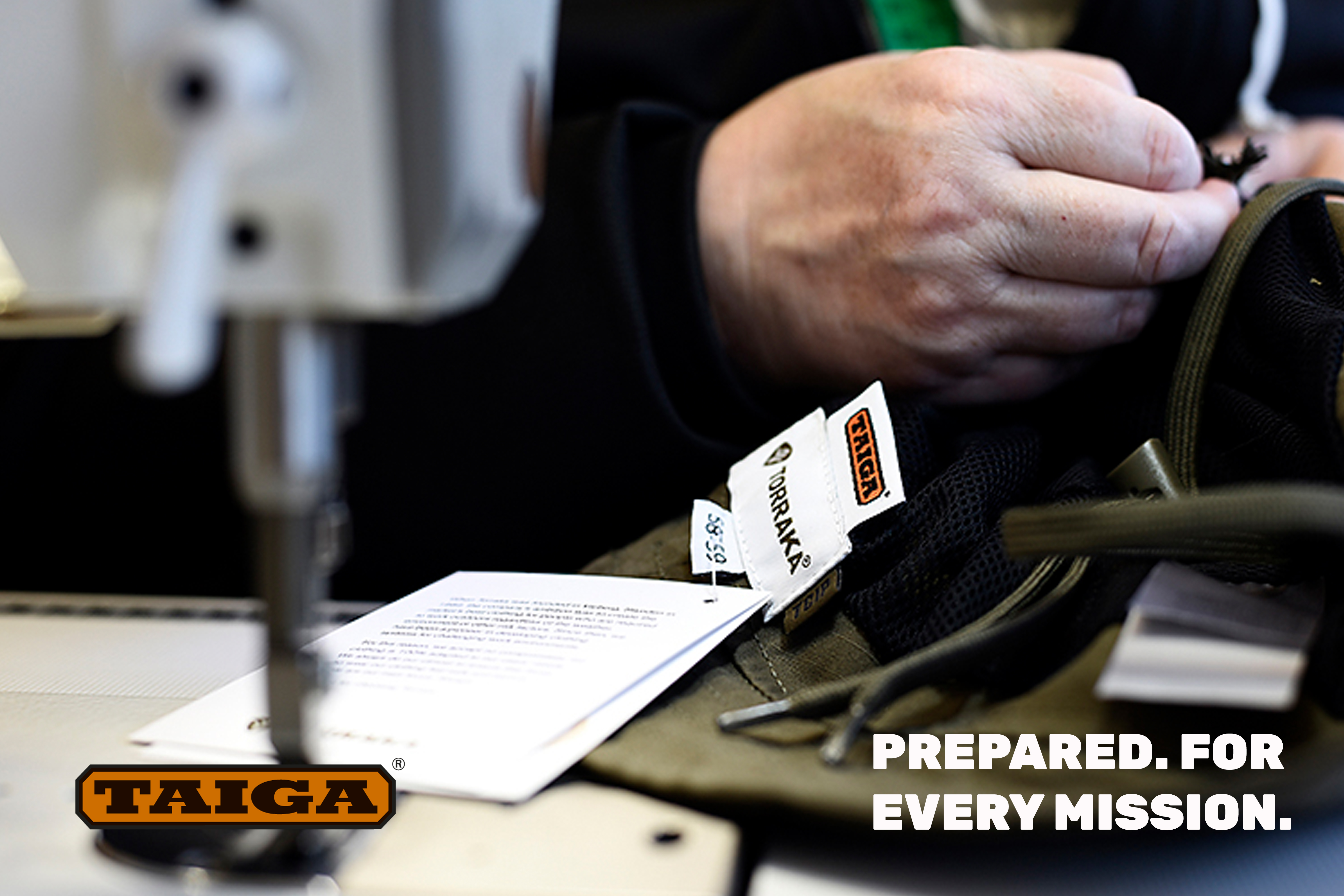 Taiga is a leading supplier of functional clothing systems in Sweden and internationally. We are now looking for a new employee for our product development/sewing department. You will be part of a team of product developers/product technicians and pattern designers who are constantly working to develop and improve our products in all our segments.
Your role includes:
• Test sewing and cutting
• Creative participation during the creation process
• Sewing of details on existing garments
• Alteration sewing
• Repairs
• Other tasks occurring in the department
To succeed in your role in our product development department, you need to have solid sewing knowledge in ready-to-wear and master various industrial sewing machines.
Experience in pattern construction, production control and computer skills are meritorious.
Our garments are technically advanced with great variety, which requires broad sewing skills.
You must be service-oriented and solution-oriented, and we attach great importance to you being used to taking your own initiative.
You are meticulous, responsible, flexible and like to work together with others in a team. You have good knowledge of the Swedish language.
Taiga offers an exciting and versatile job with a high degree of freedom under responsibility. You will work in a positive environment in a business with strong growth with many exciting challenges. The service is at 100%, daytime and location is at our head office in Varberg.
Questions about the service are answered by Camilla Johansson at Taiga, mobile number 0708–670434. The application is sent to camilla.johansson@taiga.se. The application deadline is October 15.
About Taiga
Taiga is an innovative company that invests in the future. We develop and sell functional clothing systems for professional users.
The company is privately owned with approximately 30 employees and with a turnover of approximately SEK 110 million.
The head office is in Varberg. Taiga is in an exciting phase where we invest in development both in Sweden and in our export markets.
Read more about us at www.taiga.